NFMT/SBIC Expo Hall Schedule
Tuesday, March 20
12PM–4PM
Wednesday, March 21
11AM–3PM
Thursday, March 22
11AM–2PM
You need to attend and open up your eyes to all the facilities things that are available.
— Alvis G. Robinson Jr.,
Building and Grounds Maintenance Superintendent, Greenville Utilities Commission
QuickFire Sessions
Join leading equipment and service providers for 20 minute presentation directly on the expo hall floor. These rapid-fire presentations designed to get you up to speed with the latest technology and trends from the vendors directly.
QuickFire Schedule
Tuesday, March 20
Facilities of the Future: Integrating Intelligent Solutions
Facilities of the future are today's challenge! Over the past few years, Facility Management has been flooded with technology systems, such as IoT, in an attempt to modernize/automate data collection. But one challenge still remains, how do we securely collect, process, and prioritize data to make REAL-TIME decisions? Are you managing your facility or are you reacting to the past? Time is always ticking, and the FUTURE is now.
Speakers: Al Saxon, Vision Technologies, Inc. and Brad Peterson, ARCHIBUS, Inc.



Stop the Gaps: Why Mobile Facilities Solutions Are the Future
Poor productivity and failure to be prepared for emergencies are two of the biggest hurdles for facilities teams. Industry insights gathered in 2017 bear this out; 86% of facilities teams are not prepared for catastrophes because their building information is incomplete, unorganized, and unavailable on mobile devices. In this QuickFire session, attendees learn that with best practices, strong implementation, and reliable technology, facilities teams improve both daily productivity and emergency responsiveness.
Speaker: Todd Moore



Got Risk? View, Track and Manage All of Your Fire and Life Safety Inspection Reports With Ease
VFS Fire & Security Services is a full-service fire and life safety company. Our inspection program called LiNC brings together State-of-the-Art technology and first-rate customer service. We will show you how LiNC keeps it SIMPLE and make it effortless for our clients to manage all their inspection reports whether they have a single facility, or an entire portfolio of properties nationwide. View, Track and Manage all your facilities' inspection reports in seconds!
Speaker: Mario Lopez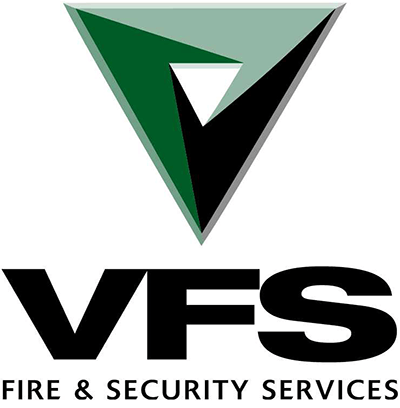 The Age of Integrated Actionable Data
Today's modern building environments have become smarter. Facility assets and systems have evolved toward communicating data based on operational and nonoperational activities. Historically, they have been speaking their own language with no ability to be heard or better yet understood. If you were to ask them how they are feeling today, how would they communicate their thoughts? Better yet, how can they ask for help? Wouldn't it be great if these assets/systems could communicate what is wrong at the exact moment they are not feeling well? Imagine a "universal interpreter" that allows them to tell their side of the story…a story that personnel can interact with to help provide the correct care. Enter the age of Integrated Actionable Data.
Speaker: Greg Perry



Innovating Maintenance and Testing Technologies for Emergency Lighting
The US Life Safety Code obligates building owners/managers, in relation to Emergency lighting and Exit signs, to ensure the safe evacuation of occupants in an emergency. Complying with Safety Code requirements can be very expensive and labor intensive, especially in large building where testing requires many labor hours spent manually inspecting every emergency light. However computerized monitoring system has been designed to enable maintenance personnel to easily maintain the emergency lighting system without having to walk through the building.
Speaker: Matt Lenuzza



Drones and IoT as a Component of Industry Leading Facilities Management
Drones have enabled a new way to literally take facility management to new heights. They have now become a key sensor and component of Internet of Things (IoT) data, which facility managers are also beginning to leverage for preventive maintenance. Join this QuickFire to hear how Infor CloudSuite Facilities Management has addressed the unique demands of FM organizations through embedded capabilities and opportunities to extend the breadth of the application with integrated technologies like drones.
Speaker: Mike Stone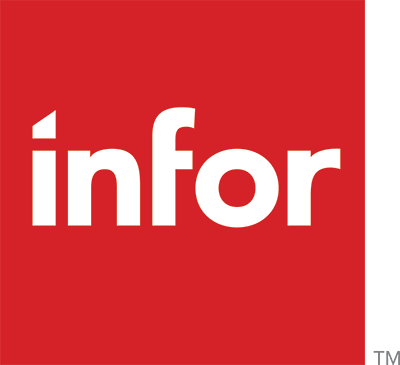 Wednesday, March 21
How Increased Connectivity Is Disrupting Building Automation Platforms
The same trends that are ushering in disruption throughout all industries - connectivity, customer-centricity, and generational preferences - are shaping the definition of what makes a building automation system project successful in today's market.
Speakers: Tyler Haak



IoT Building Automation and Security
Building Automation using Internet of Things (IoT) technology is being accepted by facility managers at a rapid rate. These highly flexible systems provide local and remote access to HVAC and other building controls at a much lower cost than traditional building automation systems. This session will explore IoT BAS in both cloud and local network configurations, and the network security implications with each deployment solution.
Speaker: Jerry Drew



The 3 Things That High Performing Facilities Managers Do
In this session we will share what sets the most effective facilities managers apart from their peers. We will provide real life examples of what we've learned from top Facilities Management teams from improving day-to-day operations to optimizing internal and contractor performance. "
Speaker: Priyanka Kalia



The Silicone Solution
Cost effective, fast, and durable alternative solutions to costly water mitigation repairs in the building envelope and roof. Water intrusion and mitigation repairs cost owners staggering amounts of money each year, but they don't have to. Alternative solutions using silicone may provide better value by supplying decades of benefits at a fraction of the cost.
Speaker: Carl Ward



Steam System Optimization
The benefits of optimizing steam systems including proper applications of steam traps, knowledge of how to identify working steam traps, and solutions to maximize safety, time and money.
Speaker: Glen Kelly



Exhibitor icon key:

= 10
th
year at NFMT

= 10+ years at NFMT
= SBIC Exhibitor