New Products & Innovative Solutions
Connect with over 500 vendors and ignite your imagination at the largest facilities expo hall the industry has to offer. NFMT provides you with 3 days of exclusive, first-hand opportunity to learn about and explore the technology that is transforming and driving the world of facility management.
$1,000 Daily Cash Prize Drawing
We're awarding a cash prize of $1,000 to a lucky NFMT attendee each day of the conference. Drawings take place at the Prize Stage in the Expo Hall. Complete the ballot in your NFMT tote bag and have it validated at the New Pig Booth (#2328) before dropping it off in the prize ballot box next to the sponsor's booth.

Passport to Prizes
Visit all sponsoring exhibitors to qualify for fabulous prize drawings. Simply have each sponsor stamp your passport, then drop off your completed passport at the NFMT booth (#1203). The drawing will take place just before the Daily Cash Prize Drawing at the main stage.

Participating Exhibitors:

Akita Box - Booth #2045
CertaPro Painters of South-Central PA - Booth #2566
ProFM Credential - Booth #2325
RenewAire LLC - Booth #1609
Sunline Office, LLC - Booth #1929
Select Hinges - Booth #2241
VFS Fire and Security Services - Booth #2052
Pin Patrol
Attendees who wear their NFMT pin in the Expo Hall have a chance to win $50 cash prize on the spot. Two winners are selected every hour at random by the VIP Pin Patrol.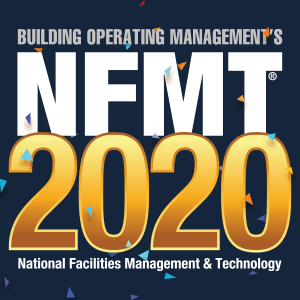 Learning Labs
Join us in the expo hall for these additional learning opportunities. Learning Lab sessions are 20-minute, condensed presentations given by expert vendors. The Learning Lab is located in booth #1528.
Learning Lab Theater is sponsored by

Tuesday, August 11
Sourcing Onsite Solar vs. Offsite Renewables: What's best for your facility?

Achieving your corporate sustainability initiatives involves a number of moving pieces coming together in perfect harmony toward a single goal. In this session, our energy experts will highlight the different offtake structures and the opportunities of each, as well as potential risks associated with each approach. We'll share real customer examples, how projects were funded, and the business outcomes achieved.
Solving Your Peace of Mind Problem
Every facility is unique, but facility managers are all looking for the same thing: peace of mind. Learn how the right blend of airflow products, custom containment, and monitoring including temperature, humidity, airflow, and leak detection work together as a single integrated facility solution, providing you with the valuable peace of mind you've been looking for.
Latest Technology for Monitoring Dirty/Unsafe Air During a Water Loss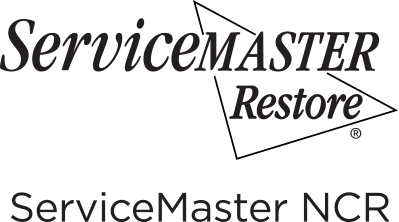 Did you know that 96% of shoe soles test positive for E.coli? Not a problem unless it becomes aerosolized. Billions of dollars in litigation can be avoided by monitoring air quality during water mitigation. Protect occupants from being exposed to serious health issues. Learn about the newest technology that measures indoor air quality. Understand new strategies for managing occupant exposure and limiting project costs.
Ladder Hazards and Alternatives for 2020 and Beyond!

You are not using a rotary phone to make calls in 2020? Why are you still using pre-1800's technology to work at elevated heights? Join us as we expose the risk and dangers of utilizing antiquated ladders. Be a part of a discussion where we can help recognize improved efficiencies and work place safety. We'll also highlight the new industry standards dealing with mobile elevated work platforms.
Developing Career Paths for Facilities Maintenance Technicians

Faced with the challenge of finding skilled technicians, commercial real estate firm CBRE identified the need to bridge the skills gap. Together with training and performance support provider Vector Solutions, CBRE worked to create a comprehensive career development program for 9,000+ technicians. Initiatives included an internal apprenticeship program, skills assessments, technical training, career pathing, certification programs and more. Understand what Vector and CBRE learned along the way, and discover the impressive benefits already realized.
ROI of HVAC Restoration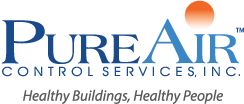 This presentation will outline the viability of restoration for aging HVAC equipment and the return on investment. It will demonstrate with the support of case studies: Performance improvements in CFM, Static Pressure, Cooling Capacity, corresponding energy efficiency gains and CAPEX savings. An in-depth look at the process of reconditioning the HVAC system will also be covered. This includes steam coil cleaning, specialized coatings, closed cell insulation and an ECM fan array upgrade. Restore in place options will also be discussed for equipment located in areas not feasible for replacement. Ultimately, HVAC restoration is a sustainable, less disruptive, more cost-effective solution than replacement and can pay for itself in energy savings.
Wednesday, August 12
The Right Tool for the Job - Utilizing Facilities Management Software to streamline operations, reduce operating costs, and extend asset life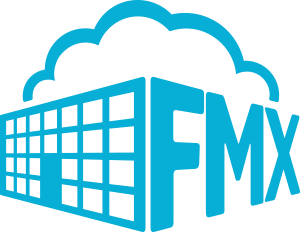 Keeping your facilities running smoothly is tough, especially when your team is understaffed, underfunded, and handling equipment near the end of its life. Join this session to learn how organizations switch from firefighting mode to operating smoothly with Facilities Management Software. We will review how these key areas of operation can be streamlined to reduce operating costs and extend asset life:

• Work order processes
• Preventive maintenance strategy
• Facility rental management
• Facilities scheduling automation
• Asset tracking/budgeting
Latest Technology for Monitoring Dirty/Unsafe Air During a Water Loss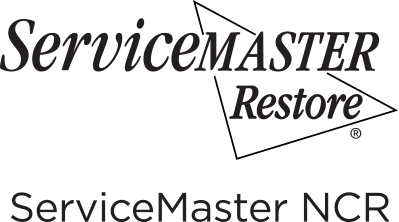 Did you know that 96% of shoe soles test positive for E.coli? Not a problem unless it becomes aerosolized. Billions of dollars in litigation can be avoided by monitoring air quality during water mitigation. Protect occupants from being exposed to serious health issues. Learn about the newest technology that measures indoor air quality. Understand new strategies for managing occupant exposure and limiting project costs.
Moisture Management in Tiled Showers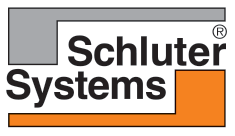 Leaks and mold continue to pose serious problems for the construction industry. This seminar will compare traditional waterproofing systems with modern waterproofing technology to show how tiled showers have evolved. The fundamentals of both approaches, including proper design, execution, and function will be presented, with close attention paid to common errors, as well. The benefits of bonded waterproofing technology and how it has improved tiled showers will be stressed.
How Drone-Enabled Technology is Improving Facility Maintenance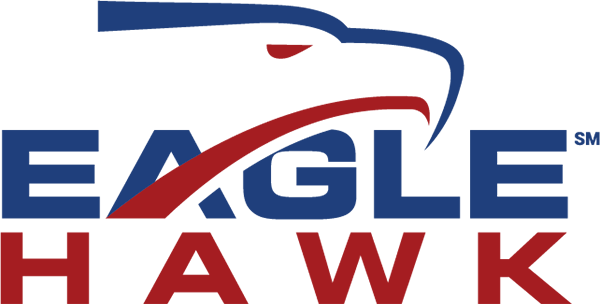 Hear how a new and innovative inspection method is making it safer, easier, faster and more affordable to maintain and repair large-scale facility assets.
HVAC Drives and Harmonics in Your Building

An overview of Variable Frequency Drives (VFD's) and the electrical power harmonic impact drives have on the building power quality. This learning lab will focus on prevention of harmonic issues created by VFD's with respect to IEEE 519-2014. An introduction to the ACH580 drive product line and the ACH580 low harmonic VFD solution.
Thursday, August 13
Stop The Bleeding. Technician Turnover Is Costly You Dearly.

The Facility Maintenance industry is facing a massive workforce turnover problem. Whether entry-level or veteran employee, losing just one worker can significantly impact your business. Investing in a training solution aimed at developing the skills of your workforce efficiently and effectively is hands-down the best retention strategy. Come hear how using Virtual Reality and 3D simulation technical training, along with targeted assessments to provide technician skill visibility, is changing the outcomes for companies across the country.
Driving IFM Value from IoT Data

The advent of low-cost, long-battery life Internet of Things (IoT) sensors has opened a new era in facilities management, revealing building performance, sustainability and expense data that the industry could only guess at. Our deployments across thousands of rooms in a dozen global FM companies are transforming staffing, energy and security costs even as this new data provides new safety and maintenance capabilities. Desk and room occupancy sensors identify wasted square footage; predictive cleaning and maintenance sensors save time and man-hours that are better spent on more complex issues. Water sensors identify leaks and warn about risks like Legionnaire's Disease, just as our refrigeration sensors ensure against hidden spoilage. From waste management to air quality to foot traffic, our solutions convert your inert, brick-and-mortar buildings into living, breathing entities complete with vital signs that can be read, compiled and audited. Knowledge is power. Powering transformative change in a modern facility or across a complex real estate portfolio means collecting data that turns guesstimates into decisions driven by precise, real-time metrics. Microshare offers a solutions-based approach to this challenge.
Indoor Drone Facilities Observation

Passero Associates is a full service architecture and engineering consulting firm, including an in-house emerging technologies and application development team, ReadyVIS. By utilizing indoor, collision-tolerant drones, Passero Associates offers a unique solution to a common problem faced by many facility managers and operators: how to inspect their overhead infrastructure. Our skilled FAA certified drone pilots can see your hardest to reach potential overhead liabilities, and inform you of their precise location before an accident occurs.
How Apps are Disrupting the World of Facilities Management

Apps have transformed nearly every aspect of our personal and professional lives. Finance, travel, food, navigation, entertainment and much more. Apps are now positioned to disrupt the build environment and facilities management in profound ways. In this session you'll learn how technology and the app economy are enabling facilities professionals to solve difficult challenges such as budgets, headcount, KPIs, emergency response, compliance, customer service and workplace experiences.